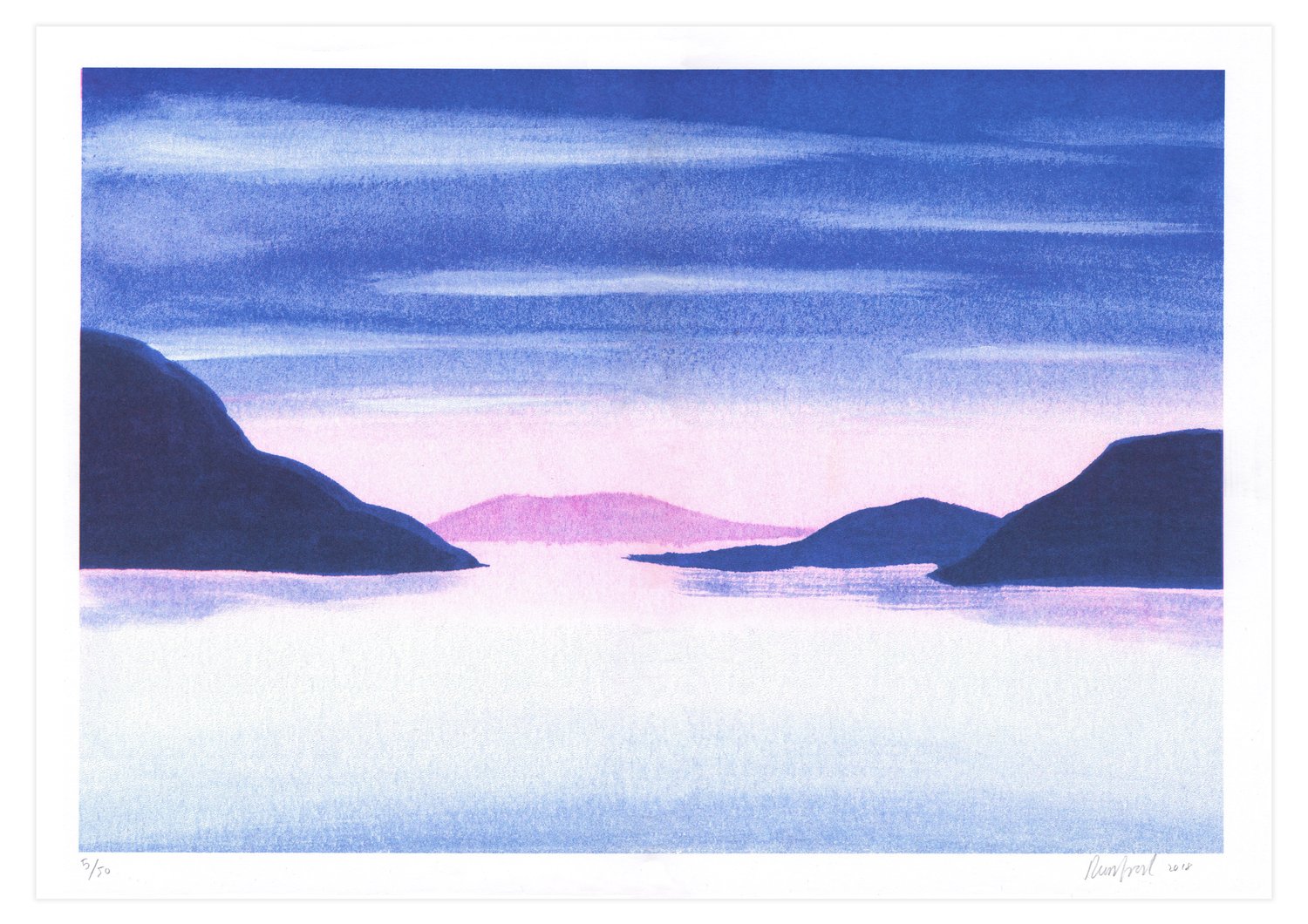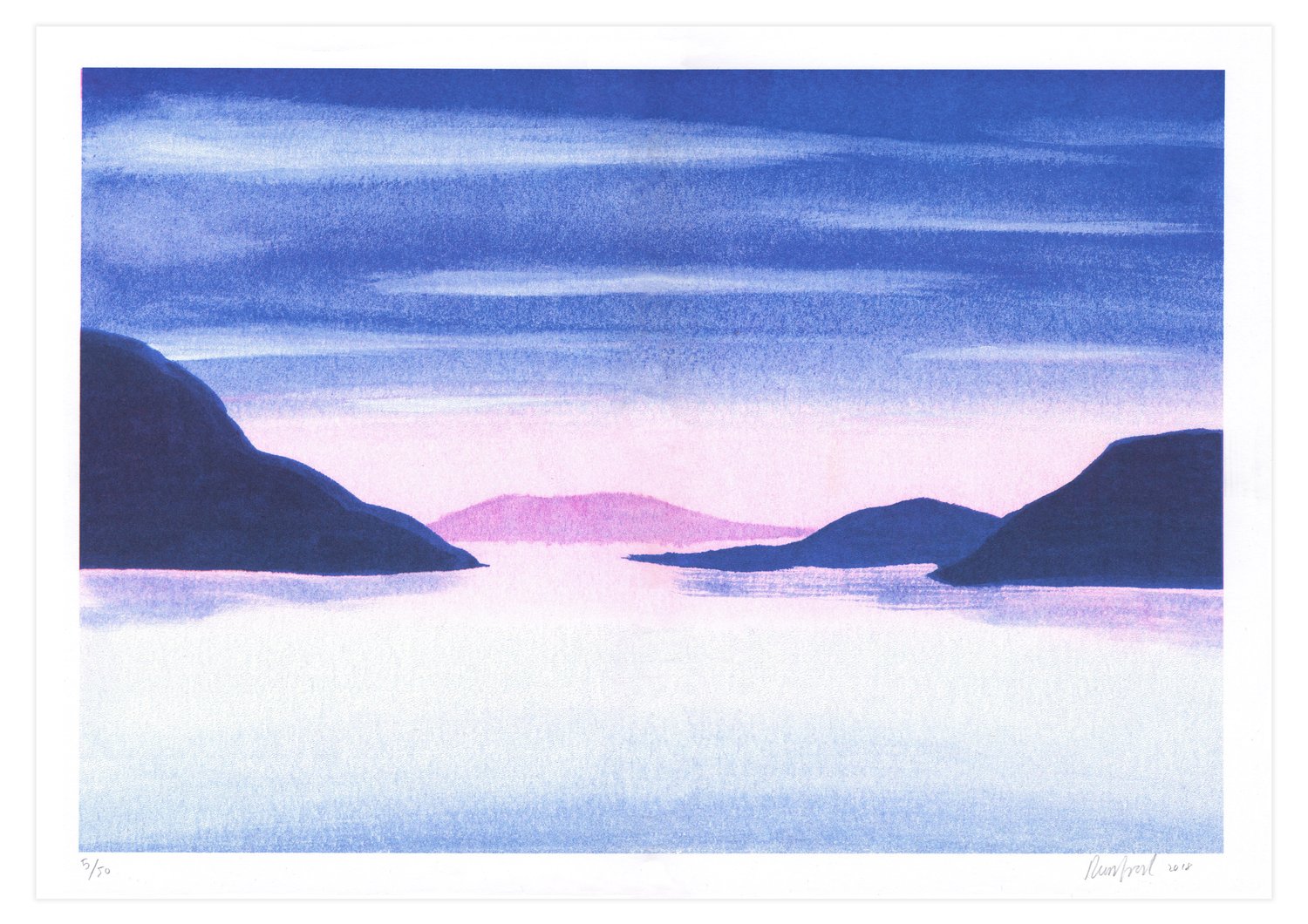 Greenlandic landscape (signed Risograph print)
kr400,00
2 colour Risograph print on Munken Lynx (170gsm) Paper.
Signed and numbered in a edition of 50.
This print is taken from a series of paintings, made during and after a trip to Greenland.
The research from which inspired "The Children and the Whale" picture book.
Format: A3 (29.7cm x 42cm)
Border : 15mm boarder around entire image.
As we are a small team, orders are shipped on a weekly basis.
We handle all orders individually and try our best to deliver as quick as possible!